An Illinois EPA Registered Used Tire Transporter (Permit # T7625), Earth Services offers tire recycling services throughout the Greather Southern Illinois Region and surrounding tri-state area, including Indiana, Kentucky, and Missouri. Our affiliate tire processing operations occur at our Benton, IL facility, Midwest Tire Disposal.
A majority of the tires we recycle are used as TDF, which is an alternative energy source to coal, oil and natural gas.
What we accept:
Passenger car tires

Light duty truck tires

Heavy duty truck – Semi truck tires

Off The Road – Farm / Heavy equipment tires

Tires with rims
Our Waste Tire Collection Services
Route Pick Up

We dispatch box vans daily to service your location. We remove all scrap tires by hand on a schedule that fits your needs.

Drop-And-Hook

We provide 53' bulk van trailers that we leave and you can fill at your convenience. When you are ready, we will then come and swap old trailers for empty trailers.
Drop-Off Waste Tire Collection Site
We offer a drop off collection site service for those who prefer to dispose of scrap tires themselves. Our collection site is located at Midwest Tire Disposal, 340 E. Illinois Avenue, Benton, IL 62812 . We charge a disposal fee by the ton or tire.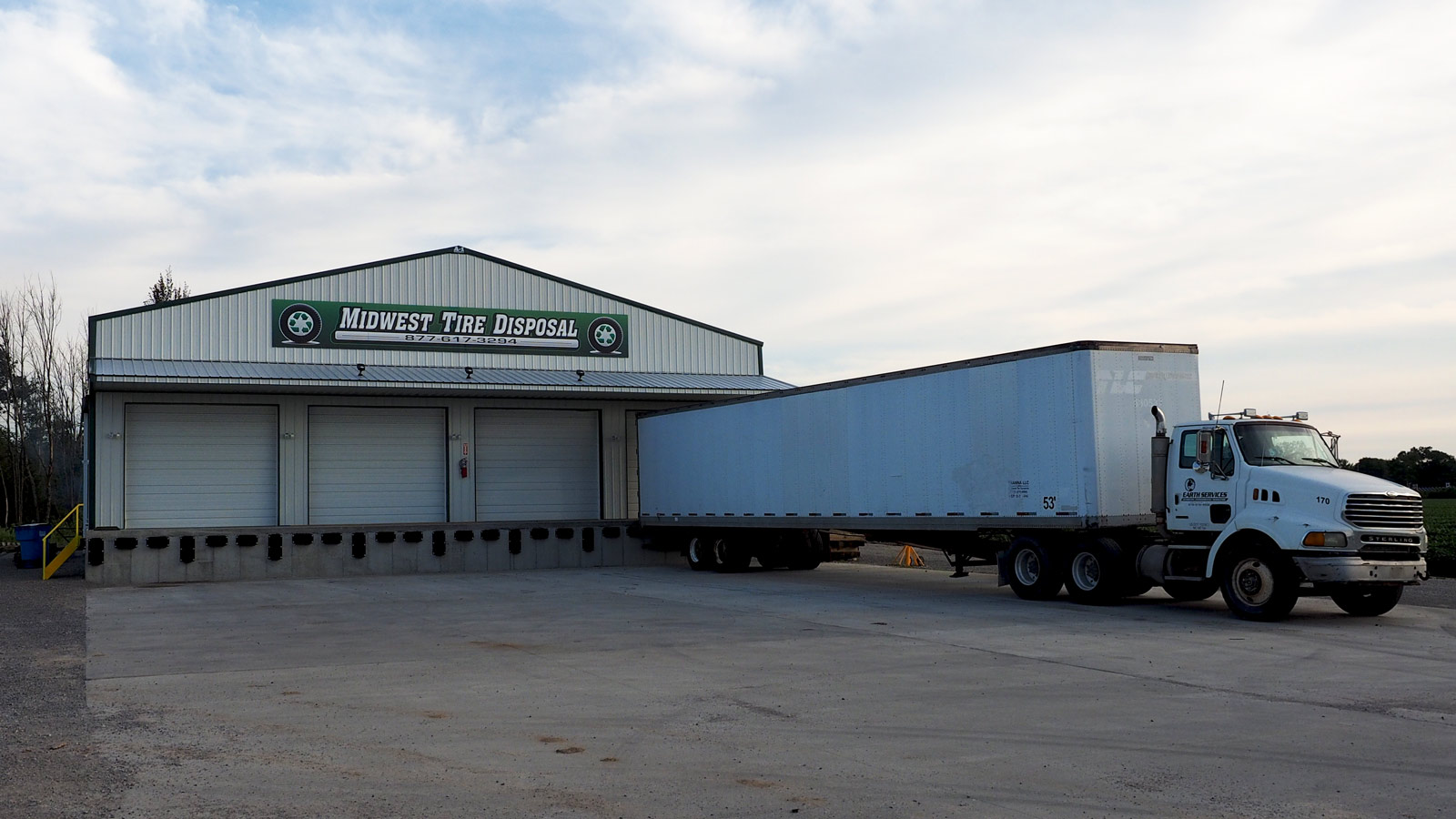 Live Load Trailers
We supply 100 yard trailers that can be live loaded at your location. These trailers are open top and are Ideal for cleaning up large scrap piles.