Specialized and experiecened environmental contracting is the core of Earth Services organization.
All of our environmental field staff are OSHA 40-hour HAZWOPPER Certified with current refresher classes. Sound safety and fieldwork plans are created unique to every project. Waste handling and disposal services are provided with the highest level of security and client indemnification. A sampling of our services and experience is detailed below. Our team has the professional resources, newtork, and training to handle any environmental contracting need.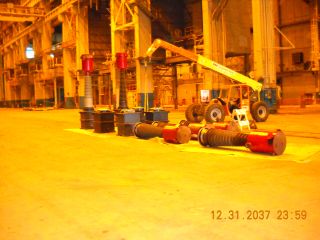 Storage Tanks-UST & AST

Decommissioning & Removal
Abandonment & Tank Cleaning

Soil Remediation

Excavtion & Disposal
In-Situ Remediation & Injection
Composting & Incineration

Pit,Pond, Lagoon Cleaning & Closure
Groundwater Remediation
Waste Handling & Disposal
Our equipment and personnell resources are available 24 hours a day to meet emergency response needs throughout the midwest.
Rapid Response trucks and trailers stand by ready to meet any environmental cleanup need. Vacuum trucks and tankers along with HAZWOPPER supervisors, Spill kits & PPE, and any needed heavy equipment are readily available.
Please contact us to discuss any Environmental Contracting Services we can provide